Timmer D2 Series Glue Pumps
MTS is the exclusive Canadian distributor for Timmer cold glue pumps.  We keep an inventory of spare parts to help you keep your pumps running and ensure that this critical component of your labeling process remains in perfect working condition.
We can supply parts for many legacy pumps:
D2 Series (PTI-D2-O-200, PTI-D2-H-300)
D3 Series (PTI-D3-H-400, PTI-D3-O-400, PTI-D3-H-Cont 400)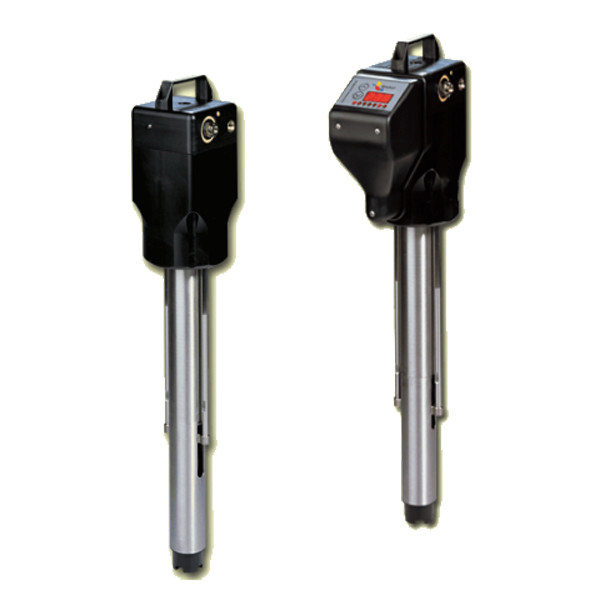 Timmer D4 Series Glue Pumps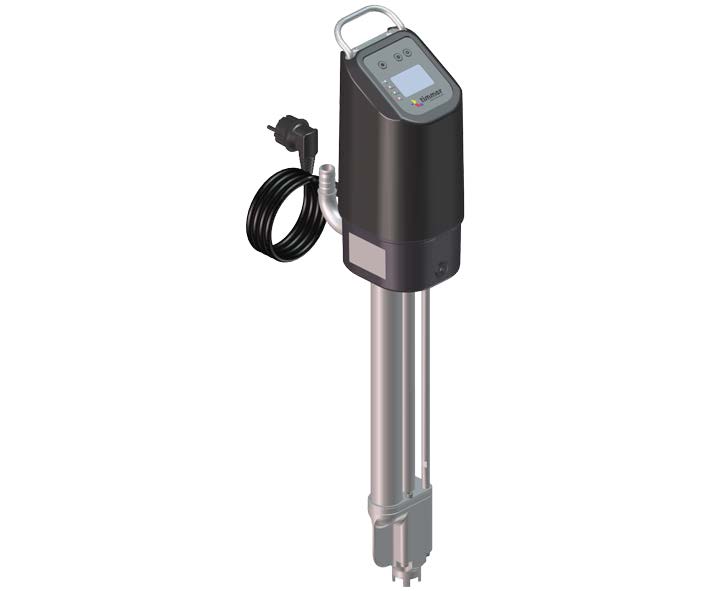 Timmer Pneumatik's latest achievement is the D4 Series of Pneumatic Glue Pump – a perfect combination of progressive thinking and German engineering.  Designed to be more robust, efficient, and repeatable; these new pumps are made to handle all types of adhesive application with emphasis on gentle conveyance of the glue and a more process-oriented delivery system. This gentle approach reduces frothing and damage to the glue. As with all Timmer Glue Pumps, MTS offers an extensive inventory of spare parts to ensure you have the support you need to keep your line running efficiently.
New Features
IP66 Protection
The housing of the new D4 Series of Glue Pump has achieved an IP66 rating ensuring it is protected against dust as well as safe for water washdown with pressure jets. As a result the pump can be cleaned thoroughly without damage or a short-circuit of the interior electronics.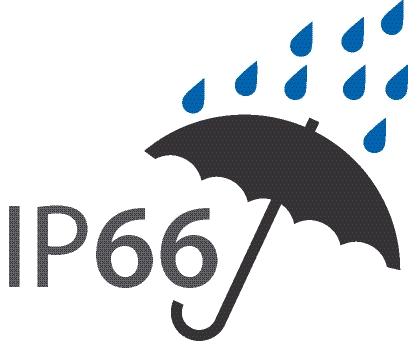 NFC (Near Field Communication)
The Near Field Communication (NFC) module comes standard on all heated D4 glue pumps.  Using the Timmer App on an android smartphone or tablet the operator is able to see glue temperature (adjustable from app), total strokes, and service interval.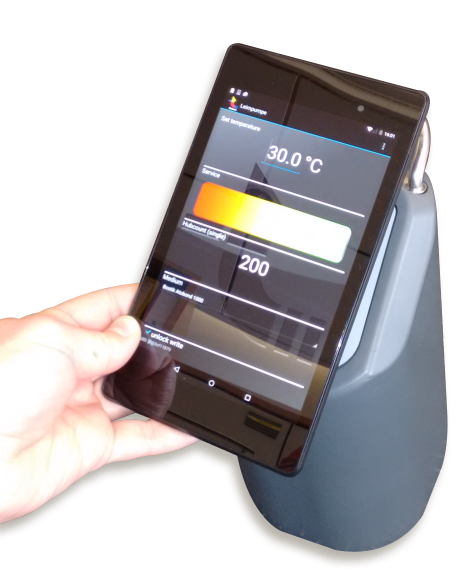 Redesigned Liquid Valve
The lower valve assembly has been optimized using an innovative conical suction valve that delivers a constant media flow allowing for gentle conveyance of the glue.  Glue "pulsations" are greatly reduced due to optimized volume ratios and cycle frequency.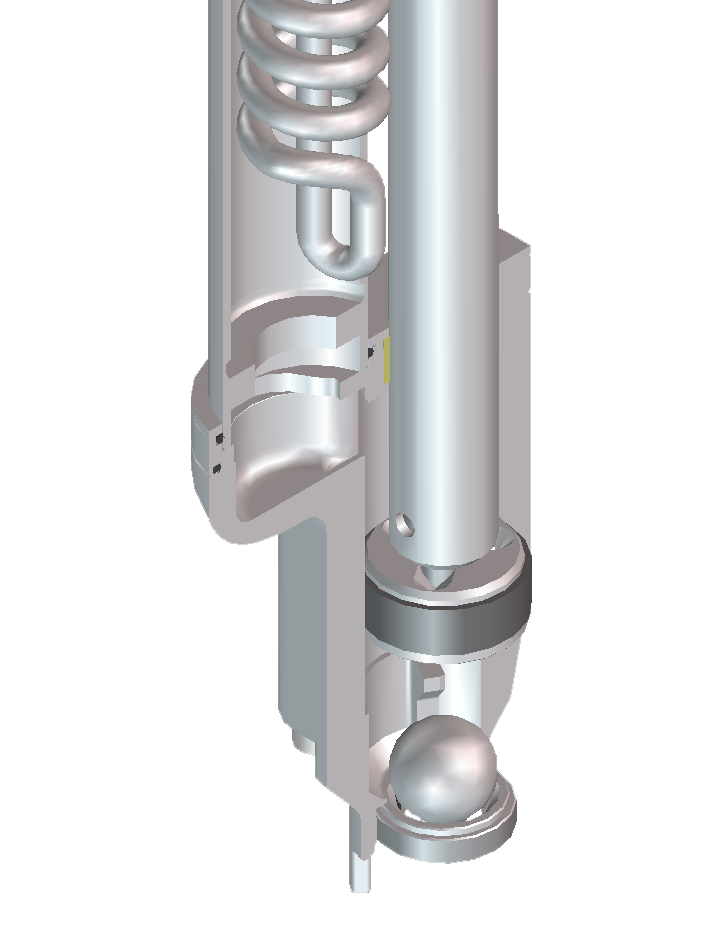 Stroke Rate Display
On heated D4 glue pumps, digital display of the Stroke Frequency allows the operator to optimize the delivery of glue via the integrated exhaust air throttle.  This visual confirmation removes the guess work and ensures repeatable glue supply.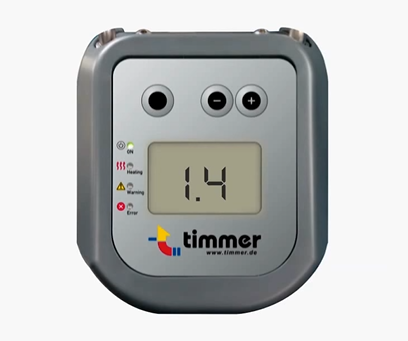 Using the Timmer Pumps App (available for Android users), operators can take advantage of real time data acquisition through use of NFC. They can set or adjust the temperature of the glue-pump, display the recommended Service Interval to reduce the chance of failures, and achieve repeatable flow thanks to stroke frequency display.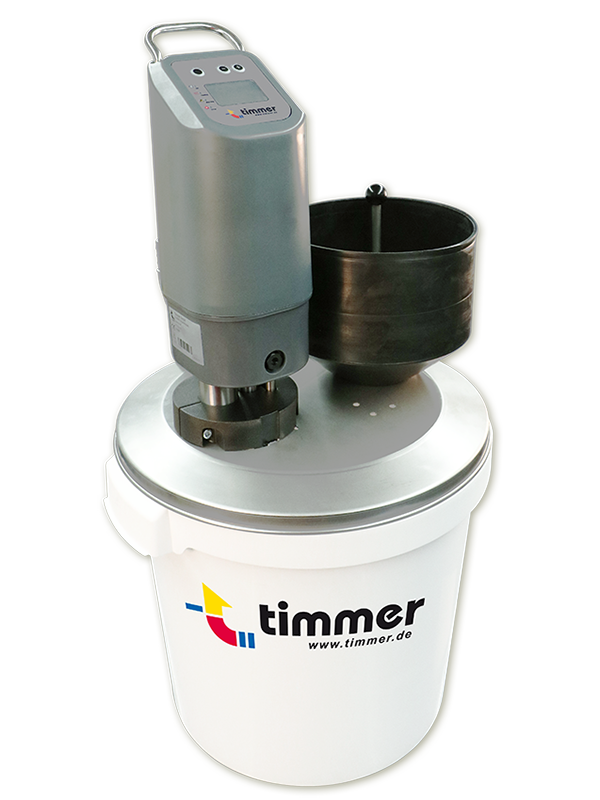 Timmer Pump With Heater
PTI-D4-H-400
Includes:
Heater (stainless steel)
Nozzle (19 mm, stainless steel)
Air connection with ball valve 1/4″ and plug nipple DN 7.2
2M power supply lead with L6-15P water tight, locking plug
ESAFE Electrical Certification
Operation manual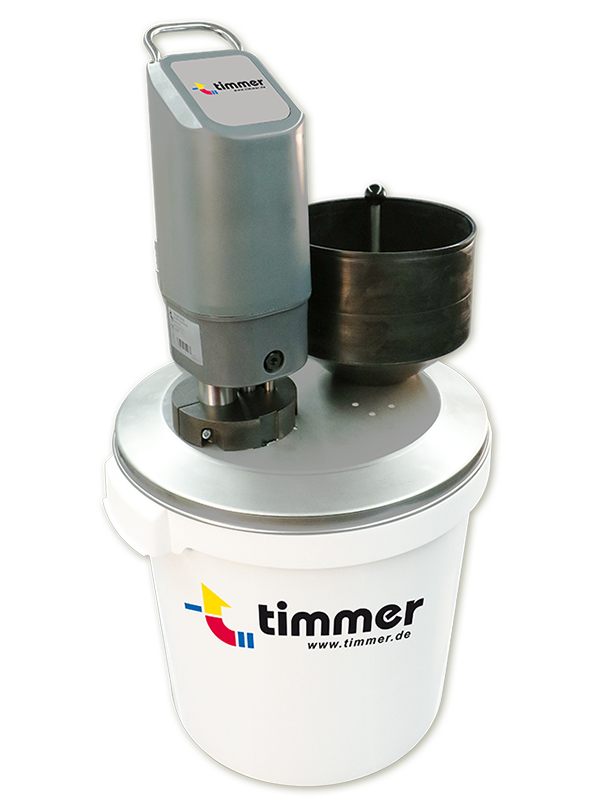 Timmer Pump Without Heater
PTI-D4-O-400
Includes:
Nozzle (19 mm, stainless steel
Air connection with ball valve 1/4″
Operation manual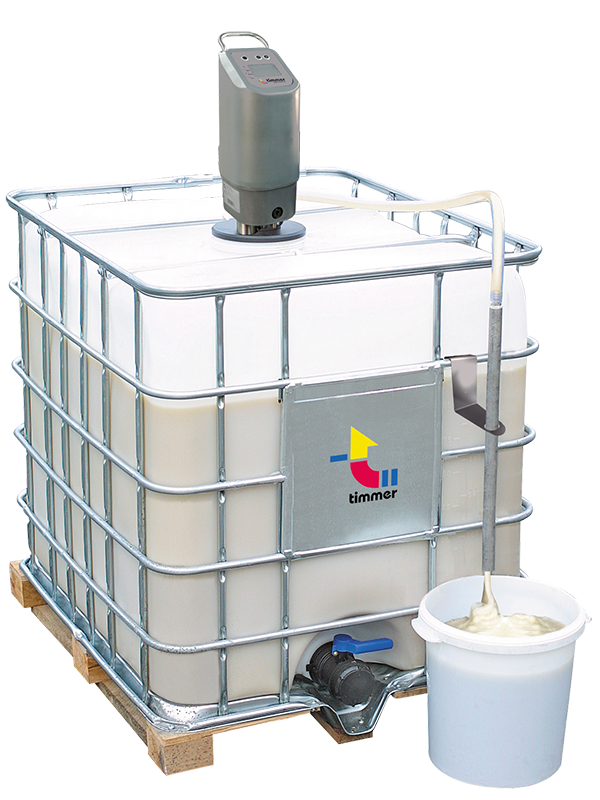 Timmer Container Pump With Heater
Model: PTI-D3-H-Cont 400
Includes:
Pump with integrated heater and electronic stroke counter
Container lid (plastic)
Clamp ring for mounting
Feed hose with filling valve
Fastening for feed hose
Air connection with ball valve 1/4 "
2M power supply lead with L6-15P water tight, locking plug
ESAFE Electrical Certification
Operation manual